Big trees from small seeds
Written by Réna Wienclaw
Hi there!
This is the beginning.
Nick and I are sitting on the couch working out ideas with pen and paper. Doodling boxes and thinking about what we want to grow this Spring.
I've been surrounded by plants my entire life. Yet the garden around my house was always a point of avoidance for me. I couldn't be bothered to help out unless it was harvesting the small berry patches (I'll work minimally for a tasty snack any day). Season after season, my parents invited me to help with weeding and general tending -- I would immediately make myself busy with something, anything. I would buy mom plants for Mother's Day and then assume no responsibility. It was boring work. I didn't see what the benefit from playing in the dirt to grow things that would die in a few months, and then do it all over come Spring.
It seemed pointless.
Fast forward to college. I'm obsessed with teas of every type. Due to a fortunate opportunity, I visited the Charleston Tea Plantation. Not all at once, but steadily I decided I wanted to try and grow herbs and make my own teas. If Charleston, South Carolina could do it, why couldn't my windowsill?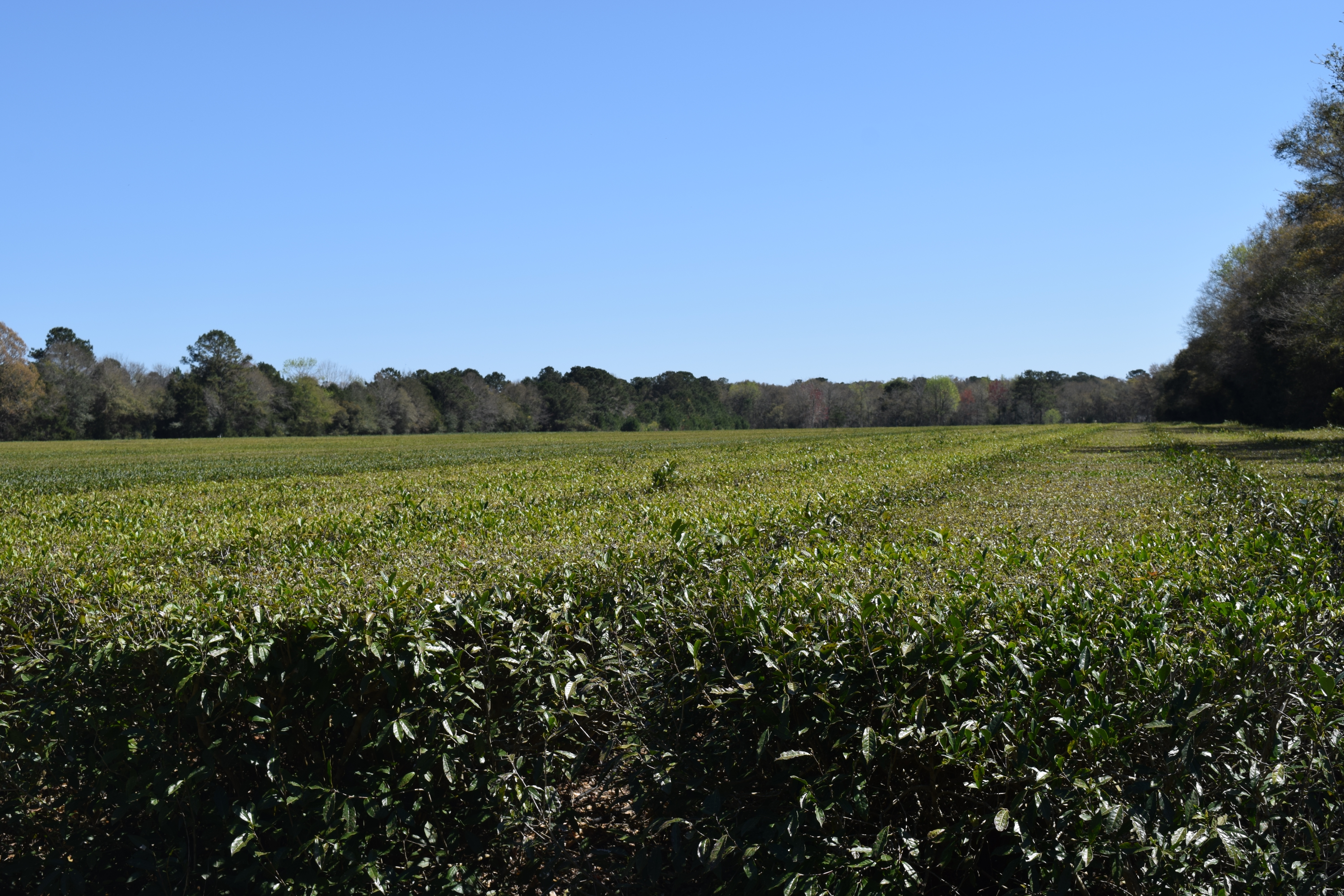 Charleston Tea Plantation
The summer after that I had a stable home and I started planting herbs. I would see a seed stand in stores, and spend a dollar or so on the next adventure. The first few spuds of these alien plants gave me such a sense of wonder. With all these different and exciting plants, I thought I could remember which containers had which. I was very wrong. 
So I learned my first lesson: Labels can be very helpful to a grower of many things.
The plants and containers on my porch began to get crowded. I had expanded out to mugs and kitchenware in my need to grow and learn more. My happy little jungle was getting eerily full and I wanted to grow and learn more about different plants.
I had heard about community gardens in media, so I did the natural thing (pun intended). I googled "community gardens near me" and saw that there was one a mile away. In a small bout of motivation, I decided to check it out in that instant. The very busy garden leader had miraculously just been stopping by to water the plants they were going to be transplanting the next day for their annual planting day. Maggie invited me into the fenced garden to pick some strawberries and return the next day to help with tasks around the garden. All the garden plots had been taken up by community members, but I still wanted to get my hands in some dirt and hopefully learn some gardening tips from the experts.
My first task was flipping compost. I'll admit it wasn't exactly the task I envisioned myself being assigned off the bat. But Maggie assured me that it was something very necessary so I grabbed the pitch fork and got to work! It smelled like old coffee, and there were moments during shoveling that it steamed and I thought I was going crazy, but after some research later that day I found out it was completely natural for the heat from the microorganisms to create the steam in their assisting of decomposition. 
I met the other garden leader Lyle that day, an older gentleman and an active  community member. I was sweaty and dirty when I introduced myself, and he kindly looked past my dishevelment and gave me a proper tour of the garden with lots of gardening fun facts. I was happy to have a little break from the pitch fork, and after some chatter, Lyle decided that I should have a spot in the garden with my mention of the jungle on my porch. I told him I was happy taking care of the communal herb garden and the like, but he insisted. A week later my inbox showed a message from Lyle: " There may be a garden plot waiting for you the next time you visit."
So I filled my plot with plants and love. A wonderful summer of tomato and herb harvests later I readied the plot for winter. (I've driven by the garden at least once every week of winter eagerly awaiting the new possibilities of Spring.) 
Somewhere in the middle of this revelational summer, Nick and I met. He didn't exactly share my love of plants, but he was the ray of sunshine in my life that made me grow in ways that would put my basil plants to shame. 
His experience with startups and his go-after-your-passions attitude helped me realize that I wanted to share this beautiful ability to help something grow with a pile of dirt, some water, a few seeds, and a lot of love. 
So here's to new growth this Spring. :)
Published on June 3rd 2018. Last updated about 1 year ago.